Located in the picturesque town of Salt Springs, Florida, SuperSprout Farm is a family-owned small-scale farm dedicated to providing the community with the finest quality organic SuperSprout.Farm MicroGreens. We take pride in supporting local agriculture and promoting sustainable farming practices. At SuperSprout.Farm, we believe that small farms play a vital role in nourishing our communities and preserving the environment. We are dedicated to providing you with a convenient way to purchase our locally grown SuperSprout.Farm MicroGreens at your preferred time. 🌿🌱🏡
SuperSprout.Farm Facebook Page, click on the biz card and add us as your friend today!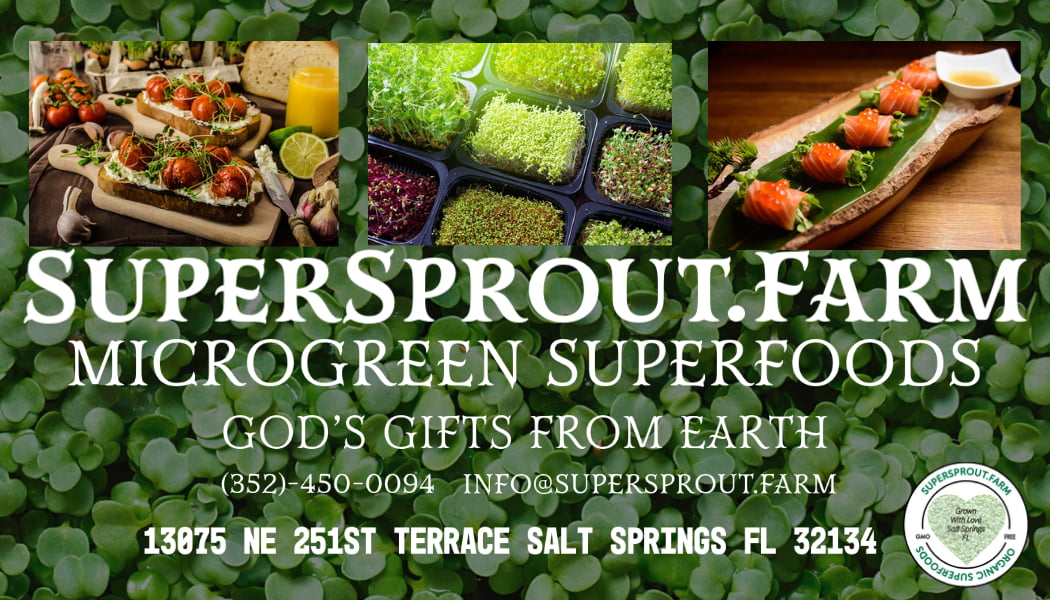 Why choose SuperSprout Farm?
🌱 Freshness: Our SuperSprout MicroGreens are harvested daily to ensure maximum freshness and flavor. By visiting SuperSprout.Farm, you can access our wide selection of freshly harvested SuperSprout, ready to be enjoyed in all their vibrant glory. 🌿🌱🌞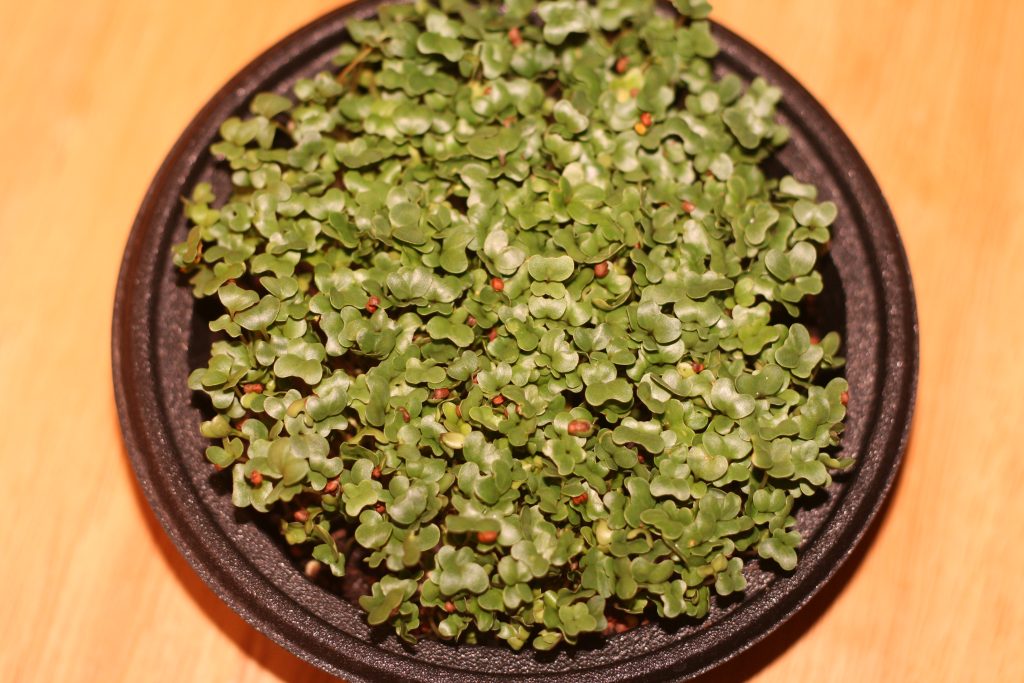 🌍 Locally Grown: We take pride in our locally sourced SuperSprout.Farm MicroGreens. Grown right here at our farm in Salt Springs Florida, our SuperSprout.Farm MicroGreens benefit from the ideal conditions of our region, resulting in exceptional quality and taste. Indoor and Outdoor Grown with love. 🌿🌞🌱
💻 Convenient Online Ordering: With just a few clicks on our website, you can explore our variety of SuperSprout.Farm MicroGreens and place an order that suits your preferences. Our online platform allows you to conveniently select your desired SuperSprout.Farm MicroGreens and quantities for pickup or delivered to you door in Salt Springs, ensuring a hassle-free shopping experience. 🛒💻🌿
Microgreens Delivered Straight to Your Door
Say hello to a convenient and fresh way of adding greens to your diet! Our farm-fresh Microgreens are harvested with care and delivered directly to your doorstep. These tiny powerhouses are bursting with flavor and packed full of essential nutrients. A delightful addition to your salads, sandwiches, and more!
How to Order
Visit our website at http://supersprout.farm and explore our range of Microgreens. Ordering is quick and easy for delivery or pickup, and you can customize your selections to suit your taste and health needs.
Fast and Reliable Delivery
We believe in providing top-notch service to our customers. That's why we offer fast and reliable delivery to all corners of Salt Springs. No need to leave the comfort of your home to enjoy these superfoods!
Quality You Can Trust
At SuperSprout Farm, we take pride in growing our microgreens with the utmost care and using sustainable farming practices. We want you to experience the freshness and goodness that only locally grown produce can offer.
🏡 Farm Address: If you prefer to visit our farm directly, we welcome you by appointment only to 13075 NE 251St Ter Salt Springs Fl. 32134. At our farm, you can experience firsthand the vibrant colors and flavors of our freshly harvested SuperSprout.Farm MicroGreens. Our doors are open Monday to Saturday, from 11:00 AM to 6:00 PM
We wanted to inform you that our farm hours are currently by appointment only, We are committed to providing you with the best experience possible, and offering appointments ensures that we can give you our undivided attention during your visit.
To schedule your farm visit, you have two convenient options:
1️⃣ Call us at 352-450-0094 Leave voicemail and we will return your call ASAP, then you can make an appointment to come by and choose from our selection of MicroGreens, we will also let you know which options are available at that particular time.
2️⃣ Reach out to us on Facebook Messenger, and our friendly team will be more than happy to assist you in setting up your appointment.
We truly appreciate your understanding and cooperation as we strive to make your visit to SuperSprout.Farm as enjoyable as possible. By offering appointments, we can ensure personalized attention and a delightful experience for all our visitors.
Thank you for your continued support, and we look forward to welcoming you to our farm soon!
🌿🚜🌷🚪🌿🌱🚗
✨ Exceptional Quality: Quality is our top priority. From seed selection to cultivation techniques, we are committed to delivering SuperSprout.Farm MicroGreens of the highest standards. By choosing SuperSprout.Farm, you can be confident that you are receiving the best and freshest SuperSprout.Farm MicroGreens available. 🌟✅🌱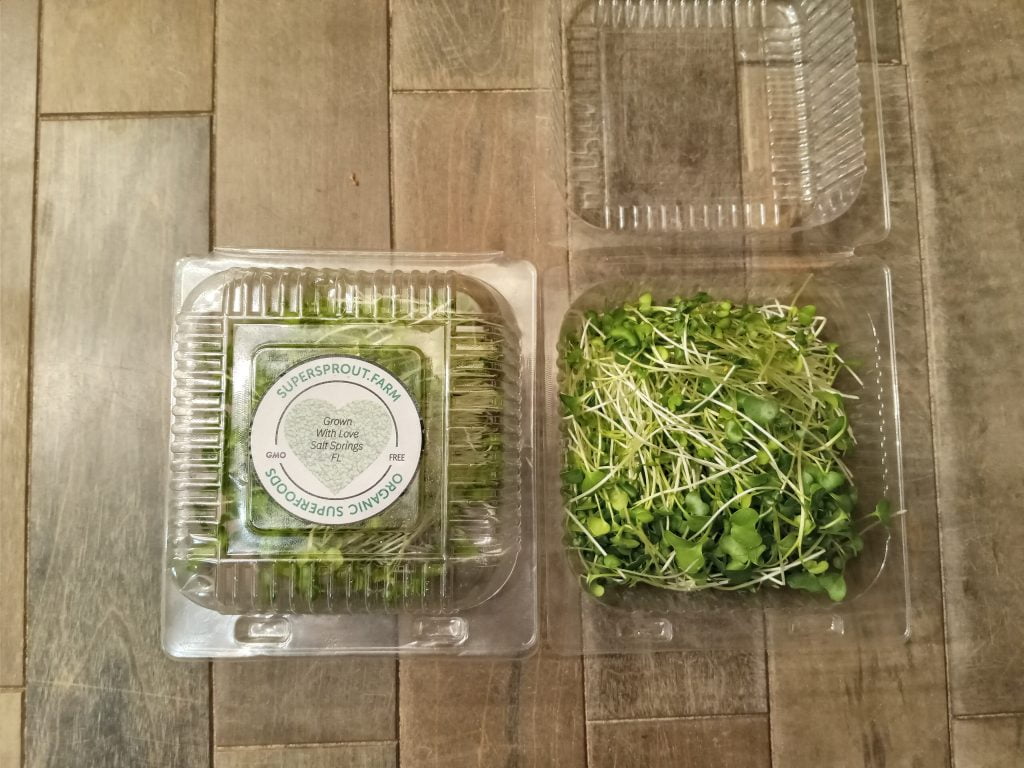 We invite you to explore our website at SuperSprout.Farm. Discover the taste and nutritional benefits of our locally grown SuperSprout.Farm MicroGreens and elevate your culinary experience. 🌿🌱🍃
For any inquiries or further assistance, please don't hesitate to reach out to our dedicated customer support team. We are excited to serve you and provide you with the finest SuperSprout.Farm MicroGreens nature has to offer. 🌿🌱🍃🌟
Our Commitment to Quality
We are committed to delivering SuperSprout.Farm MicroGreens of the highest quality while prioritizing the health and well-being of our customers. Our SuperSprout.Farm MicroGreens are carefully cultivated using organic farming methods, ensuring that they are free from harmful pesticides, herbicides, and genetically modified organisms (GMOs). By choosing SuperSprout.Farm, you can have confidence in the purity and integrity of our products. 🌿✅🌱
Nurturing Nature's Bounty
We understand the importance of sustainable agriculture in preserving our natural resources and protecting the planet for future generations. Our farming practices focus on minimizing our environmental footprint and nurturing the land that sustains us. Through responsible water usage, soil conservation, and mindful crop rotation, we strive to maintain a healthy ecosystem and contribute to the resilience of our local environment. 🌍🌱💧🌿
Supporting Local Farms and Community
At SuperSprout Farm, we strongly believe in the power of community and the importance of supporting local businesses. By choosing our organic SuperSprout.Farm MicroGreens, you are not only prioritizing your health but also actively contributing to the growth and sustainability of small farms in Salt Springs and the surrounding areas. We are grateful for the opportunity to be part of your journey toward a healthier lifestyle. 🤝🌱💚🌍
Farm-to-Table Freshness
We take great care in harvesting our SuperSprout.Farm MicroGreens at the peak of perfection to ensure maximum freshness and flavor. As soon as they are harvested, our SuperSprout.Farm MicroGreens are promptly packed and delivered to your doorstep, preserving their vibrant colors, crisp textures, and potent nutrients. Experience the farm-to-table freshness that only SuperSprout.Farm can provide. Also sold unharvested for the ultimate in freshness! 🚚🌿🌱🌈
Join the SuperSprout.Farm MicroGreens Community
We invite you to become a part of the SuperSprout.Farm MicroGreens community, a network of health-conscious individuals, food enthusiasts, and supporters of local farms. Stay connected with us through our website and social media platforms to receive exciting updates, exclusive promotions, and delicious recipe inspiration featuring our organic SuperSprout.Farm MicroGreens. Together, let's explore the boundless possibilities of nourishing our bodies and nurturing our community. 🌿🌱🌍🍃👥
🌱🍃 Zero Waste Farming at SuperSprout.Farm! 🌱🍃
Hey, friends! I am thrilled to share an incredible story of sustainability and zero waste with you today. Let me introduce you to SuperSprout.Farm, a revolutionary farm that takes eco-consciousness to a whole new level! 🌿♻️
At SuperSprout.Farm, they truly understand the value of every single resource, from fresh harvest to smoothies to spices. They have created an amazing system that utilizes EVERYTHING, leaving no waste behind. 🌽🍓🥦
When it comes to their fresh harvest, SuperSprout.Farm ensures that nothing goes to waste. Whether it's imperfect fruits and vegetables or surplus produce, they find creative ways to use them all. 🥕🍅 They might turn the less visually appealing ones into delicious, nutrient-packed smoothies, reducing food waste and delighting our taste buds at the same time! 🍹🌈
But their resourcefulness doesn't stop there! SuperSprout.Farm also takes advantage of the entire plant, including the stems, leaves, and roots, to extract valuable natural flavors and spices. 🌿🌶️✨ By transforming these parts into aromatic spices, they give a second life to every plant they grow. Talk about sustainability at its finest! 🌱🌍
Not only does SuperSprout.Farm prioritize sustainability, but they also promote local community engagement. They actively collaborate with nearby businesses and organizations to ensure any byproducts or excess materials are put to good use. 💚🤝 By working together, they create a circular economy where nothing goes to waste and everything is repurposed.
So next time you're looking for farm-fresh produce, delectable smoothies, or aromatic spices, remember to support SuperSprout.Farm! Their commitment to sustainability, zero waste, and community collaboration sets them apart as an inspiring example for all. 🌟🌎
Let's join hands and celebrate their efforts in preserving our environment, one harvest at a time! Together, we can make a difference. 🌿🌍💚
Choose SuperSprout Farm
When you choose SuperSprout Farm, you are not just selecting SuperSprout.Farm MicroGreens; you are supporting a small-scale farm committed to quality, sustainability, and community. We appreciate your trust in our products and strive to exceed your expectations with every delivery. Thank you for joining us on this journey toward healthier, greener living. Together, let's make a positive impact—one delicious SuperSprout.Farm MicroGreens at a time.
Mailing Address:
SuperSprout.Farm
13075 NE 251st Ter Salt Springs Fl. 32134
Email: info@supersprout.farm
Phone: +1-352-450-0094
https://MicroGreen.Farm